A brand new location fully dedicated to the US West Coast trade shows
In 2017 we expanded our facility in Atlanta, and throughout 2018 the need to serve our customers in a more competitive and efficient manner, became urgent. Therefore, we decided to open a new US location in the trade show capital of the world: Las Vegas, Nevada.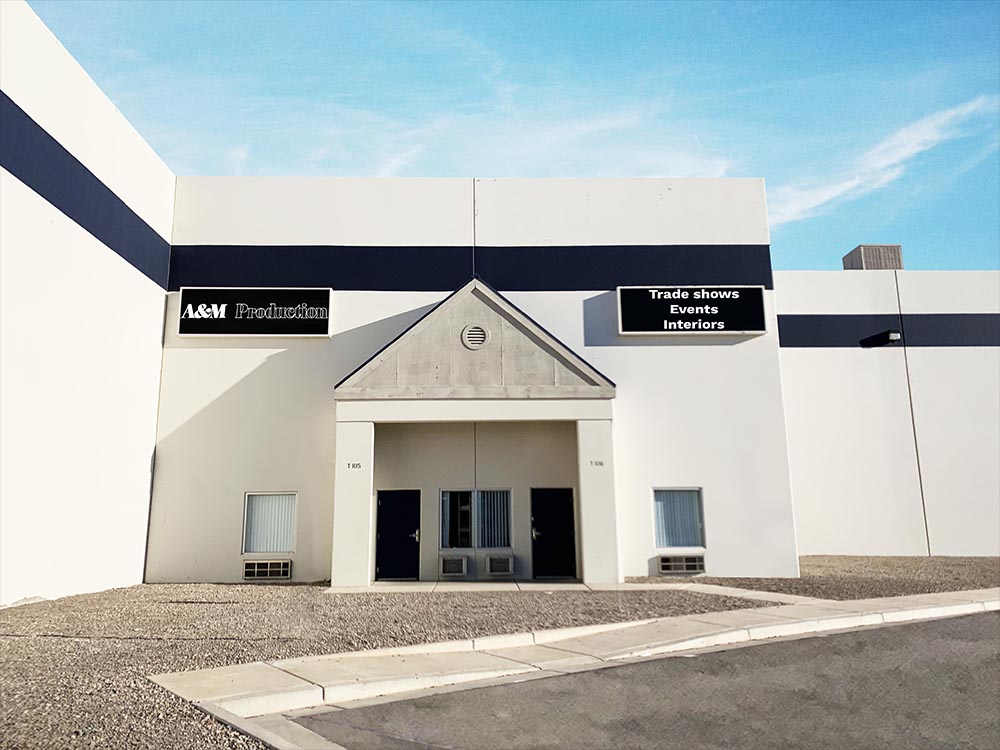 Located in the Speedway Commerce Center – the largest industrial hub of the City – our new facility spreads over 16000 sqft. Inside the new location we have a brand new department for carpentry and painting, equipped with cutting edge equipment for the realization and customization of materials, and a department dedicated to storing furniture, platforms, electrical equipment, multimedia devices, panels and aluminum systems.Thanks to the structural and organizational completeness of the facility, it will be possible to satisfy all clients' requests in a timely manner, and offer direct support, reducing response times and guaranteeing a punctual and resolutive service.

Las Vegas is amongst the main trade show locations worldwide: It hosts international events of great importance and affluence every year, featuring CES, KBIS, Pack Expo West, and SEMA Show. Furthermore, our new facility arises in a logistically strategic position which will allow for agile reach of cities along the west coast that host relevant events such as San Diego, Los Angeles, San Francisco, and Seattle.
"In support of our valued customers in the West Coast, we are excited to be opening our newest operative facility here in Las Vegas,"

says Alfredo Montanari, CEO and Founder of A&M Production.

"We firmly believe it is vital to strengthen our on-the-ground presence. Our dedicated local team will allow us to pay attention to the nuances and needs of a number of clients taking part at key events on the territory,"

continues Mr. Montanari
The new facility, active since the beginning of June, is already working at a fast pace for the upcoming events.
This is the 4th location of A&M Production worldwide, after Reggio-Emilia, Moscow, and Atlanta, and it is ready to offer the canonical high quality-standards which have always characterized A&M Production around the world.