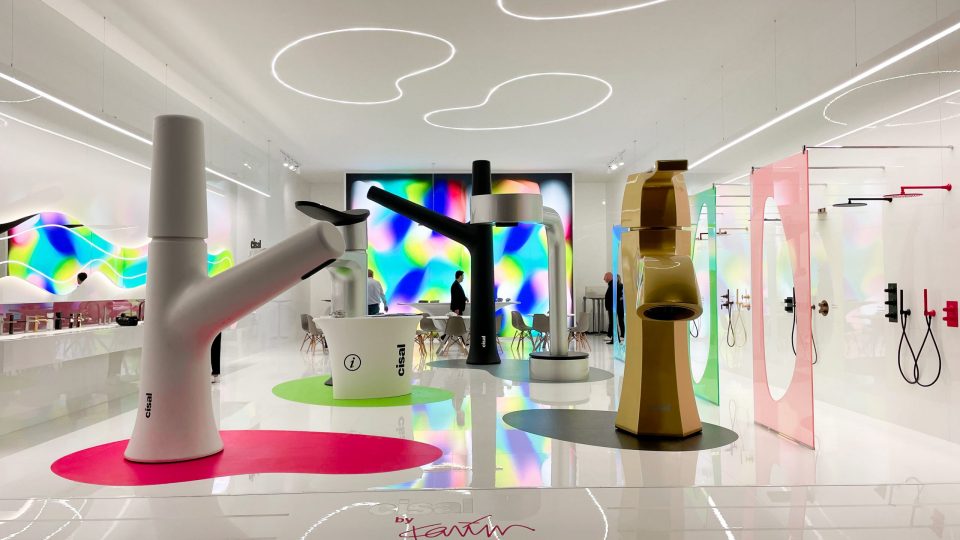 Milan: The Epicenter of Innovative Exhibitions
Milan, Italy, stands as an epicenter of innovation, creativity, and design, making it an ideal location for showcasing the latest trends and cutting-edge ideas. Being us located so near to Milan, it makes it an every-day working venue for us.
This vibrant city hosts numerous prestigious trade shows and exhibitions throughout the year, attracting industry professionals, businesses, and innovators from around the world.
The city's modern infrastructure, renowned exhibition centers such as Fiera Milano and Milano Rho, and its rich history of design excellence combine to create a dynamic platform for industry professionals to exchange ideas and showcase their innovations.
From fashion and furniture to technology and automotive, Milan's trade shows cover a diverse range of industries. Events like Salone del Mobile, MCE, Host, PLAST, or EICMA Motorcycle Exhibition attract industry leaders, and enthusiasts who are eager to discover the latest trends and cutting-edge products.
A&M Production: Crafting Excellence
Our team of experienced designers, craftsmen, and project managers understands the unique demands and expectations of exhibiting in this dynamic environment.
We pride ourselves on our ability to create exhibition stands that not only meet our clients' objectives but also leverage Milan's spirit of innovation and design.
At A&M Production, we understand the importance of creating exhibition stands that grab attention and engage visitors.
From small and intimate installations to large-scale, extraordinary structures, we have the expertise to design, produce, and install exhibition stands in Milan that make a lasting impression.
The Signature Style of A&M Production
As Milan continues to be a global hub for innovation and design, A&M Production stands at the forefront of exhibition stand design and execution.
By integrating the latest design trends, innovative materials, and cutting-edge technology, we create exhibition stands that are both visually stunning and functionally effective. Our exhibition stands are designed to provide immersive branding experiences, allowing visitors to engage with our clients' brands and products in unique ways.
A&M Production in International Fairs in Milan
We have been designing and setting up hundreds of custom exhibition stands in Milan, for all kind of industries.
At A&M Production, we have had the pleasure of creating exhibition stands for so many clients in Salone del Mobile. Our team of experienced designers and craftsmen has a thorough understanding of the event's significance, and we work closely with clients to create custom-designed exhibition stands.
Milan is also home to the MCE trade show, a premier event that features businesses in the plumbing, heating, cooling, and water sectors. The event attracts businesses across the globe, and participating requires an exceptional level of building skills, which A&M production is well known for providing.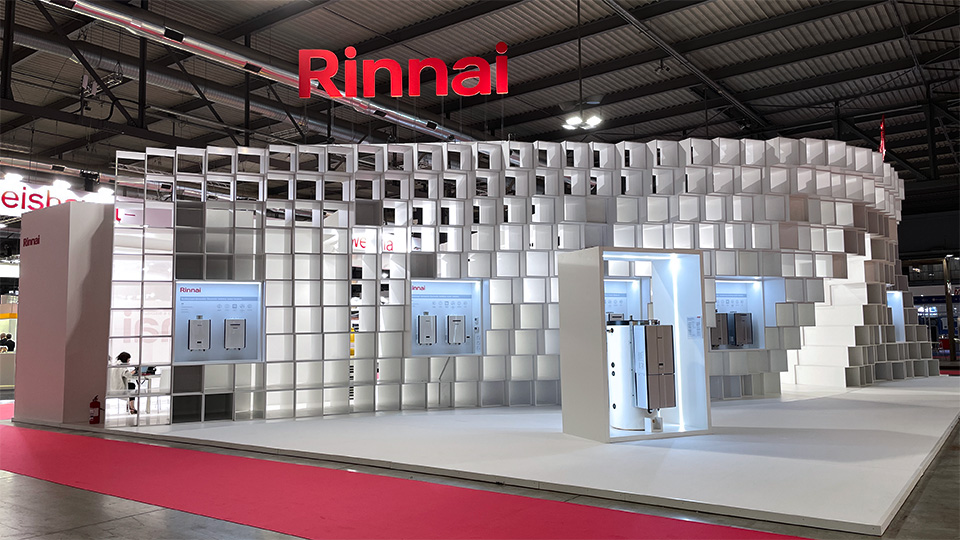 The GB Gnudi stand at Ipack ima was more than just a booth; it was a testament to the company's unwavering commitment to excellence, innovation, and sustainability. With their recognizable box-shaped structure, GB Gnudi showcased their expertise in revolutionizing packaging solutions. Their dedication to collaboration and customer-centricity further solidified their leadership in the industry.

Trusting A&M Production for Your Milan Exhibitions: Key Advantages
A&M Production has an outstanding reputation for delivering high-quality, impactful exhibition stands in Milan, thanks to our 45 years of experience in the trade fair industry, our main facility located in Reggio Emilia and our commitment to creativity, quality and reliability.
The advantages of choosing A&M Production for your custom exhibition stand in Milan:
An international team of designers and architects ready to deliver outstanding creative projects.
Deep knowledge of the convention centers rules and regulations.
Close proximity of our facility to the convention center for the best customer assistance.
Discover the Client-Centric Approach of A&M Production: Contact us
At A&M Production, we prioritize our clients' needs throughout every stage of the exhibition process. Our client-centric approach ensures that we deliver exceptional exhibition stands that perfectly align with our clients' vision, brand, and objectives. From design to set-up and from logistics to dismantle, we handle every aspect with professionalism, attention to detail, and a commitment to providing a stress-free experience.
If you are looking for the right partner for your next exhibition stand in Milan, choose A&M Production. Contact us today, and let us bring your exhibition vision to life while you enjoy the peace of mind that comes with our client-centric approach.