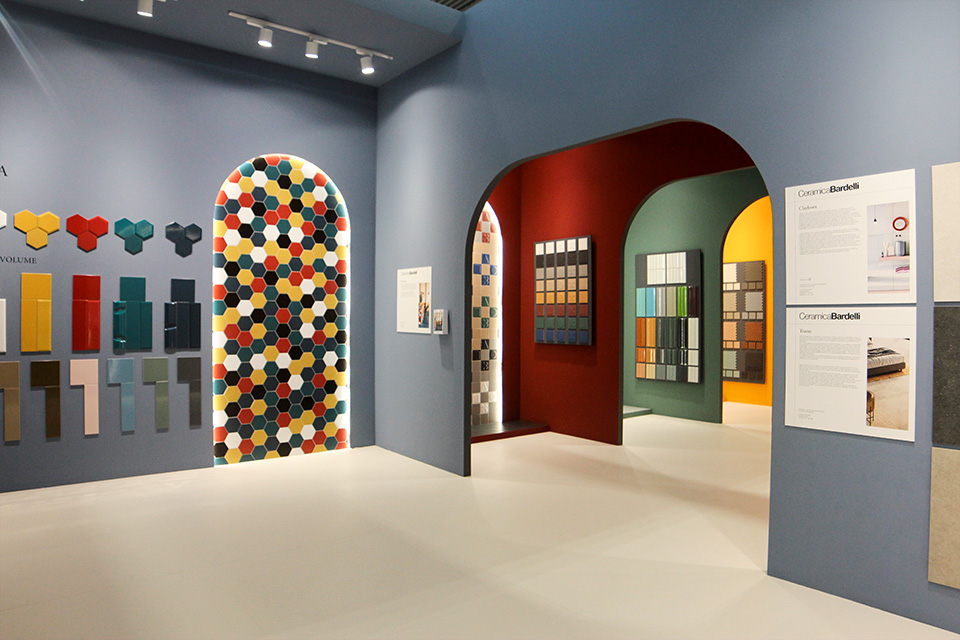 A&M Production: creating successful trade show stands in Bologna
In the bustling city of Bologna, renowned for its international trade shows and exhibitions, one name stands out as a leader in creating exceptional stands: A&M Production. With our expertise in designing for trade shows, events, and showrooms, we have established ourselves as the go-to company for your remarkable presence in Bologna for international events.
Located in the nearby city of Reggio Emilia and with over 45 years of experience, careful attention to detail and meticulous planning, we create an immersive experience for visitors, showcasing the unique qualities of each brand we work with. From the choice of materials to the layout and ambiance, we ensure that every stand we design embodies the essence of the company it represents.
We have built long-lasting relationships with manufacturers, brands, and clients, earning a reputation as a trusted partner in creating successful trade show stands and showroom setups. Our expertise enables us to navigate the unique challenges of the industry and deliver results that exceed expectations.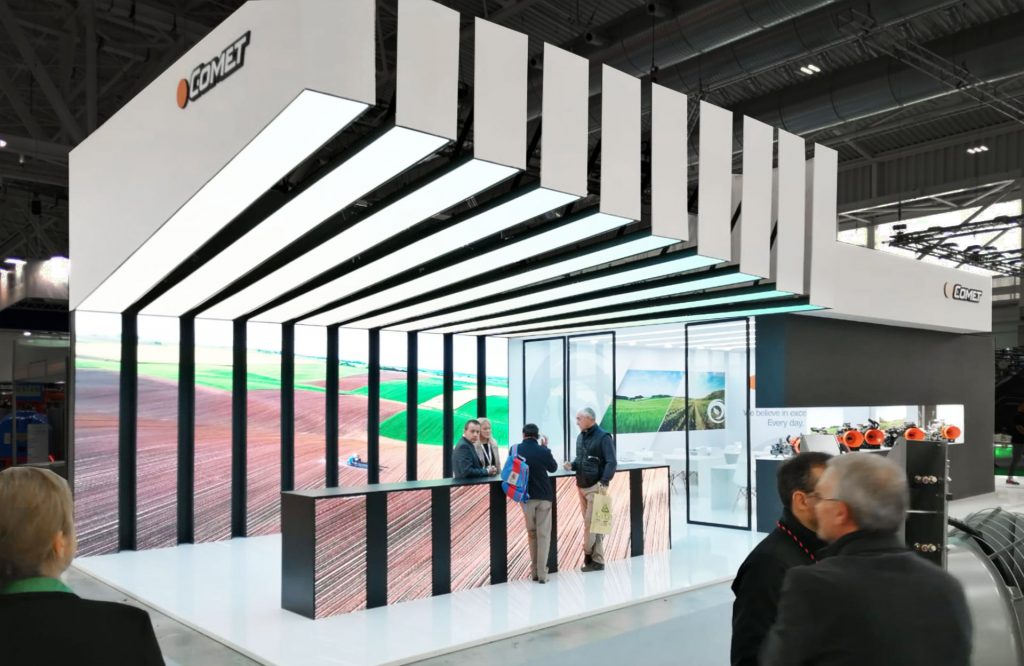 The importance of a customized exhibition stands in Bologna trade shows
Custom booths provide opportunities to create interactive experiences and engage visitors on a personal level, it is very rare in Bologna to find non custom exhibition stands, modular systems are not popular at all and most exhibitors want their space to be specifically tailored to their brands.
With our internal team of architects and designers, we're ready to design custom exhibition stands that are relevant to the target audience, flexible in functionality, attention-grabbing, and engaging, businesses can make a lasting impact at exhibitions. By focusing on the specific needs and objectives of each client, we ensure that the customized exhibition stands not only create a memorable experience, but also contribute to achieving quantifiable success.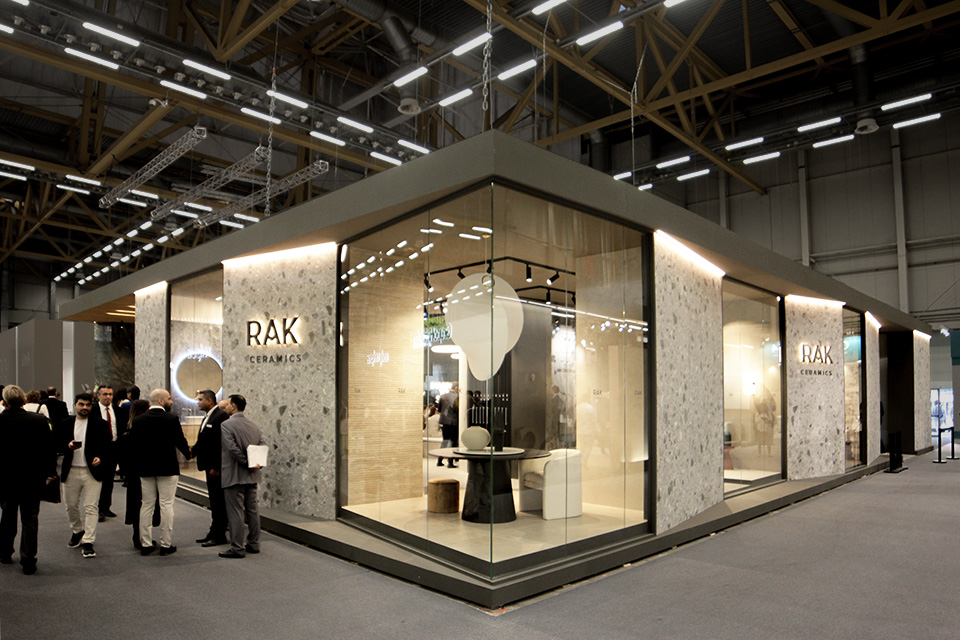 Logistics and event management services at Bologna trade shows
Logistics and event management services play a crucial role in ensuring the success of trade shows and so this is true for any trade fair in Bologna as well. From accurate planning to efficient execution, these services are vital in creating seamless experiences for both exhibitors and attendees.
A&M Production offers end-to-end logistic and event management services that focus on meticulous planning, coordination, and on-site execution. From design concept to delivery and installation, we work closely with our clients to ensure that their vision is translated into a successful reality.
Our team has extensive experience in trade show logistics, especially in Bologna, where we are used to work almost every day since more than 40 years, with a deep knowledge and understanding of all the rules and regulations of various trade show set-ups. In addition, we do assist our customers with all the necessary show-forms, permits and approvals, ensuring every deadline is met in time for the smoothest execution of their exhibition stand.
Furthermore, Bologna exhibition centre's proximity to our headquarter in Reggio Emilia provides a distinct advantage for logistics planning. We can efficiently transport our customers' exhibition materials and products, minimizing time and cost involved in transportation.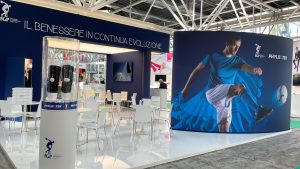 Trusting A&M Production for your exhibitions in Bologna: contact us
We have an outstanding reputation for delivering high-quality, impactful exhibition stands in international trade fairs in Bologna. We work hard to ensure that every project is completed to the highest standard, no matter the industry or event. We combine our innovative ideas with top-quality materials to create unique and functional exhibition stands that make an impact on attendees.
Here you go with some of our portfolio of custom exhibition stands built in Bologna:
Emilceramica Cersaie
Comer Eima
RAK Cersaie
FGP Exposanità
We prioritize our clients' needs throughout every stage of the exhibition process. Our client-centric approach ensures that we deliver exceptional exhibition stands that perfectly align with our clients' vision, brand, and objectives. From design to set-up and from logistics to dismantle, we handle every aspect with professionalism, attention to detail, and a commitment to providing a stress-free experience.
If you are looking for a partner in Bologna who understands the importance of putting clients first and delivering outstanding custom exhibition stands, choose A&M Production. See more of our portfolio and contact us to find out how we can turn your ideas into winning realities.