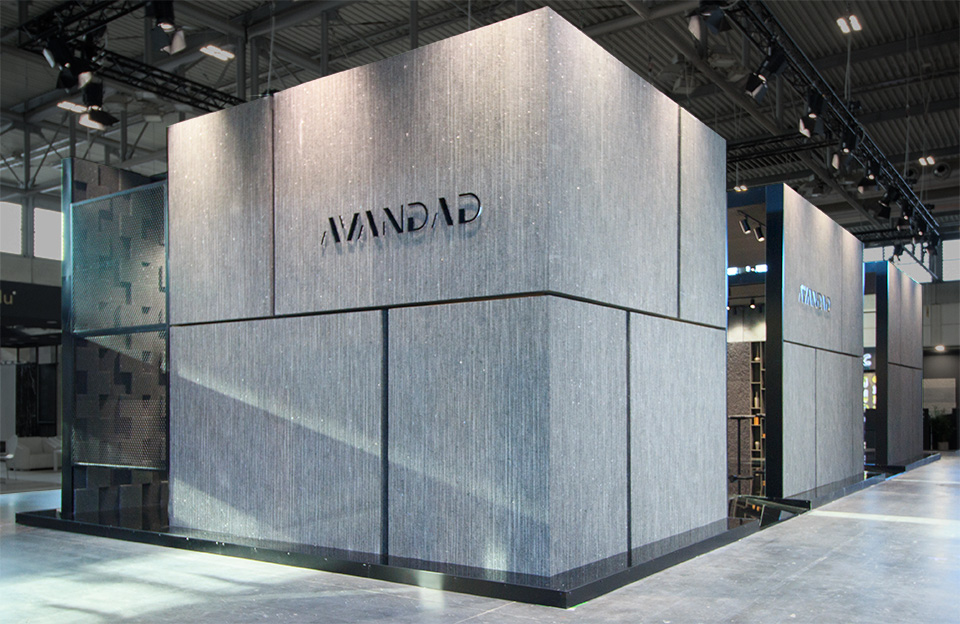 The Verona Exhibition Centre is a modern and versatile structure that offers a wide range of exhibition spaces and services for the organization of trade fairs, conferences, exhibitions and other activities.
Verona hosts a wide range of trade fair events covering a number of sectors, including construction, stones, technology, wine, agriculture and much more.
Thanks to over 45 years of experience, A&M Production has distinguished itself in setting up custom exhibition stands in Verona, building a remarkable portfolio. Working for the most diverse industries, our versatility, efficiency and our customer-focused approach is essential in order to create stands that can leave a lasting impact on visitors and help businesses achieve their marketing goals.
Trade fair stands in Verona: some A&M Production exhibits
A&M Production is widely recognized for its innovative exhibition stand designs that push the boundaries of creativity and captivate audiences. Our commitment to delivering customized and visually stunning stands is evident in our work, particularly at the Marmomac trade show in Verona.
AVANDAD AT MARMOMAC
Covering an area of 160 square meters, the Avandad exhibit managed to demonstrate the perfect marriage of textures, craftsmanship, and artistry that define the beauty of raw stone.
The focus of this incredible installation was the way in which natural stone can be transformed from a raw material into something truly beautiful and awe-inspiring. Through careful selection, cutting, and shaping, we were able to bring out the unique character and beauty of each individual piece of stone.
Throughout the exhibit, visitors were able to see first-hand how natural stone can be used to create everything from striking one-of-a-kind sculptures to breath taking architectural elements. Whether you are looking to make a statement in your home or add a touch of elegance and artistic flair to your business, the raw beauty and intricate details of natural stone are a perfect fit.
Exhibition stand services in Verona: harnessing the power of stand design with A&M Production
Every brand is unique, and A&M Production recognizes the importance of creating customized stands that reflect the distinct personality and values of each business. Our experienced team of architects and designers works closely with clients to understand their goals, brand identity, and target audience, ensuring that every aspect of the stand design aligns with their vision.
By taking the time to understand our clients, we can create stand designs that provide a truly immersive and memorable experience. From the initial concept to final execution, we prioritize collaboration and communication to transform ideas into tangible exhibition spaces that exceed expectations.
Creativity is at the heart of our stand design approach. We believe that a visually stunning stand not only grabs attention but also leaves a lasting impression on visitors. Our talented designers are skilled in creating eye-catching aesthetics, incorporating captivating graphics and immersive elements that embody the essence of your brand.
A well-designed exhibition stand should provide a seamless visitor experience, with strategically placed information, interactive displays, and easy-to-navigate spaces.
Trusting A&M Production for your exhibitions in Verona
A&M Production has an outstanding reputation for delivering high-quality, impactful exhibition stands in international fairs. The key to our success is our commitment to capturing our clients' brand essence and values in every exhibition stand we create. Our custom-made exhibition stands embody our clients' brand identity and help them to connect with their target audiences.
With our understanding of the Italian market, and over 45 years of experience in international trade shows, we have gained a reputation for delivering exceptional results.
So, why not put your trust in us for your next exhibition in Verona?
Contact us today, and let us bring your exhibition vision to life.